How Devika and Swati Bhise Created the First Hollywood Action Film in History with a Brown Female Lead
Two amazing women are disrupting Hollywood with their movie, "The Warrior Queen of Jhansi."
Actress Devika and director Swathi Bhise decided to co-write and produce a film that empowers women through the story of Rani, a woman standing up to make a difference using her own female strength and independence in an epic true story.
"The Warrior Queen of Jhansi" is the first Hollywood action film in history with a brown female lead.
Rani represents an icon that women can look up to. Devika learned how to ride horseback and practiced her skills in martial arts to prepare for her role as the main character, Rani, in the film.
The two languages of Hindi and Marathi are spoken by Rani, which were both challenges that Devika was determined to perfect.
The tenacious character of Rani was especially important for Bhise to portray because her impartial passion positively influenced Jhansi society. Rani is selfless and preeminent in the freedom movement of the people of India.
What makes her special in a way is that she isn't special. Everything she had, she created for herself, and she worked very hard to get to where she was and to fight for her country," said Devika.
The process of creating the film left the producers enriched through overcoming the challenges of Hollywood production. The challenges that Swati & Devika faced while filming "The Warrior Queen of Jhansi," included extreme weather in Morocco and London, a tight budget, and being the first film to feature an Indian woman as a superhero.
Challenges are not so much in a story or how it is told. Your critics are your challenge," said Swati. 
Though the film, "The Warrior Queen of Jhansi" is a story about a young feminist and fearless freedom fighter in Jhansi, India, during the years after 1857.
Women across all cultures are raving about their ability to connect with Rani's character. The character, Rani, is an inspirational woman who led her people into battle for their freedom.
She is not just Indian, she is every woman. It is her soul that has no boundaries, no culture, no caste, no creed, no religion," said Swati.
Though the film industry of today has been making more of an effort to include more ethnic groups into movie scripts, the casting has become more stereotyped than ever.
Hollywood is constantly changing, but it is challenging to successfully pivot the interpretation of future films when the leaders in the industry are still older caucasian male figures.
Women have been making an effort to be more proactive in promoting more ethnically diverse content in Hollywood, but this effort can still be improved. The promotion of ethnically diverse films, can be achieved by making individual choices when finding movies to support.
Not everything is going to be politically correct all the time. The change needs to come from the consumers if the industry is not leading the change.
Devika and Swati provided advice for current college students about finding their own power in communication and living with the mindset that nothing is impossible. It is important to have your own thoughts and opinions in life that you maintain and not be negatively influenced by others.
"Don't get beaten down by conflicting preferences of others. Anyone can do what they put their mind to, and if you work tremendously hard, you can achieve your goals."
These two amazing women are breaking the boundaries set by society about the film industry. It is now up to others to continue to promote ethnically diverse content in Hollywood.
"The Warrior Queen of Jhansi" is now available on Amazon. Check it out today.
Credits:
Host & Producer & Editor: Cielo
Developer: Samuel Holtzman
Writer: Sydney Murphy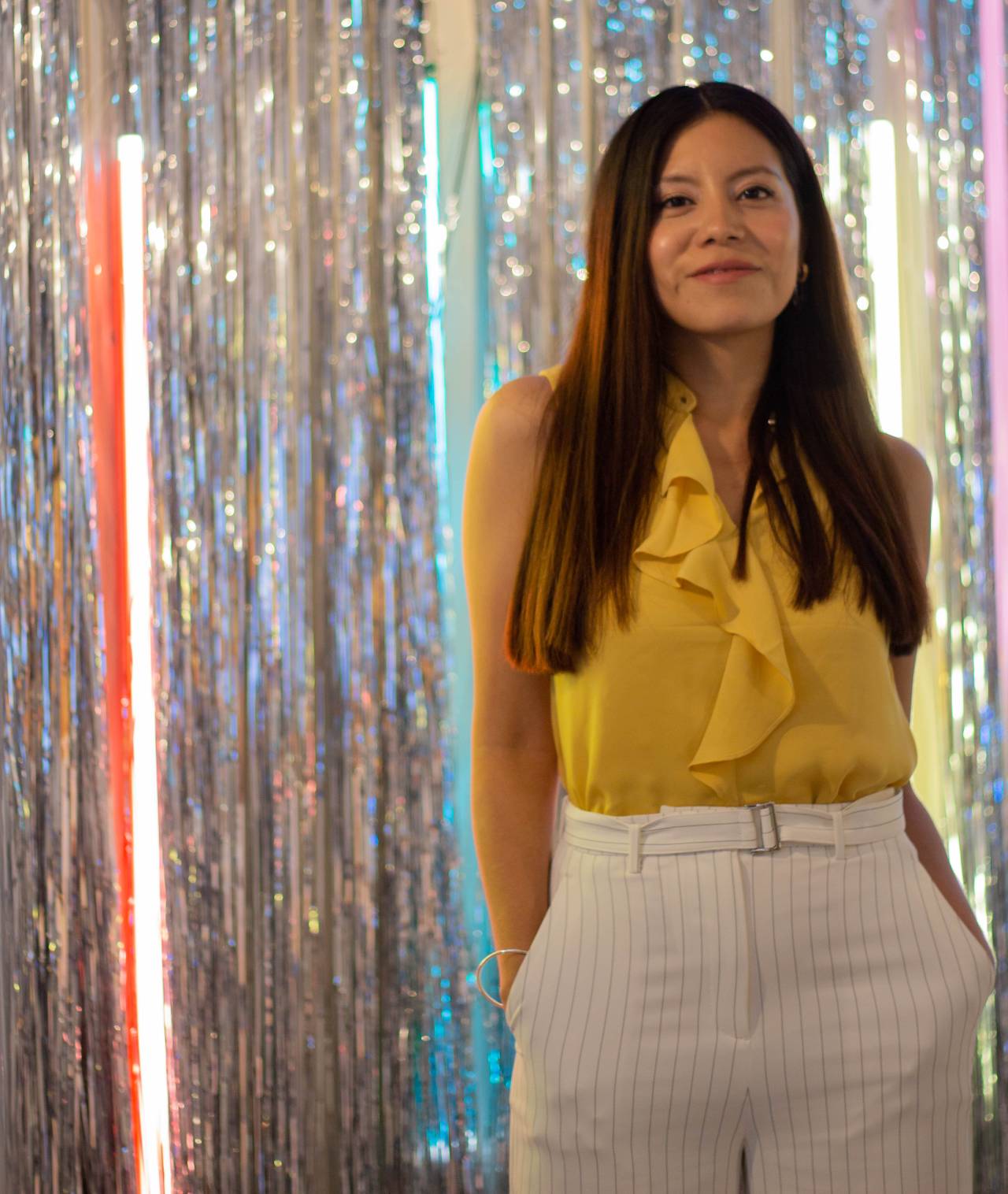 Cielo