How to Find your True Purpose and Redefine Success w/ Rha Goddess
In this episode, Rha Goddess discusses How to Find your True Purpose and  Redefine Success and transform your relationship with money to attract financial abundance.
Background :
Rha Goddess is an entrepreneurial soul coach, CEO of Move the Crowd, and True Paid Good. Before becoming an entrepreneur, her work focused on racial justice and equality issues, electoral politics, offender aid, restoration, mental health, youth, and women's empowerment. It contributed to initiatives that changed the lives of many.
In 2011 Rha founded Move the Crowd to reimagine the idea of work to tap into your creativity, create your financial freedom and inspire social change. In 2014 she was chosen as a Top 10 game changer by Muses and Visionaries Magazine and two years later was selected as one of 50 founders to watch by Essence Magazine.
She has presented at Emerging Women, Women and Power, S.H.E. Summit Ted X Broad Street, and more. She has a book out called "The calling,"; which addresses her step-by-step blueprint for finding your true purpose and, through doing so, making your most worthwhile contribution.
Highlights:
Rha Goddess gives tips on how to change your life and your mindset of feeling as if you are not good enough to receive the things you want.
If you don't love what you're currently experiencing, you have some power to change it, and the first thing you have to do is start to pay attention to what it is that you believe. And that is the foundation of everything. There's things Cielo that we know we believe, right? We're in conversation like okay, I know that I believe that women are strong or I know that I believe that if I put my mind to it, I can really change. But there are things that we believe that we don't even know we believe about ourselves about others about the world. And it isn't until we meet a challenge that sometimes we can see that belief or sometimes we meet a challenge and we have a struggle. And we don't even know why we're struggling, because we have no idea but there's this belief operating in the background, that's guiding the way we think, guiding the way we feel, and it's guiding the actions we take".
I also want to say that when we show up as our true selves, that's the place where we get to make our greatest impact. That's the place where we get to achieve our greatest Success."
Rha Goddess discusses how to recognize the brilliance you bring as your authentic self.
In this episode:
The mission behind her company, Move the Crowd, and how she helps others achieve Success in their lives

All about Rha Goddess's book "The calling" and the steps she goes over to understand who you are and how it can guide you to your true path.

How to create a toxic-free relationship with money
Resources:
bit.ly/RhaGoddess1
Connect with Rah Goddess on IG: instagram.com/rhagoddess
Connect with Cielo on IG: instagram.com/cielojsolis
Check out Rah Goddess's Website : movethecrowd.me/
Credits:
Host & Producer: Cielo
Producer: Hannah Frankel
Meet your hosts: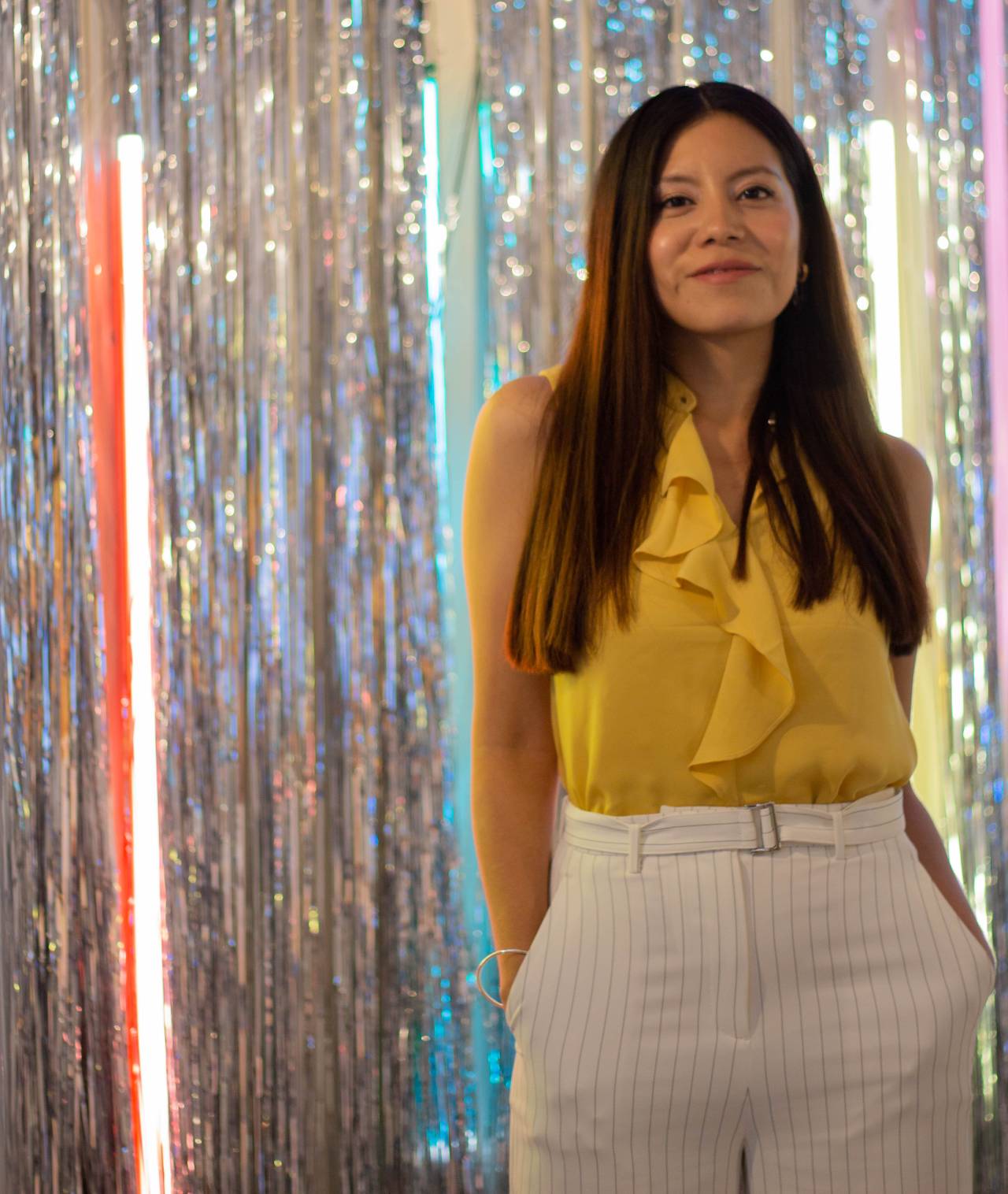 Cielo