How to Stay Fit and Healthy w/ Lisa Charles
In this episode, Lisa discusses how to work on becoming the healthiest version of yourself from the inside out and how to maintain it.
BACKGROUND:
Lisa Charles is a federal prosecutor turned singer/actress, wellness expert, certified health coach/consultant, and an acclaimed speaker. She served as the Fitness/Wellness Research Coordinator for the Rutgers University Aging & Brain Health Alliance, and is the CEO of Embrace Your Fitness, LLC, and the author of YES! COMMIT. DO. LIVE.
She successfully directed her struggle with temporary vocal loss into personal growth by shedding 77 pounds without dieting. This ignited her zeal for fitness, cemented her understanding of the brain-body connection, and prompted her to delve into the process of creating a life based on passion.
Today, Lisa empowers individuals to let go of their limiting beliefs, embrace who they truly are, and break through any age-limiting barriers, by allowing them to experience wellness from her top/down, inside/out approach. Her strategies center on transformational techniques within and outside the Fitness industry that produces tangible, lasting results.
HIGHLIGHTS: 
Lisa gives tips on how to start cultivating a habit in order to see its lasting effects in your life
If you give me for yourself, I should say 10 minutes. Latest sciences says 10 minutes is what you need. Because if done consistently, it can bring last and beautiful changes in the body. So if a body 10-minute challenge, so that means if it's midnight, and you didn't do it, you still got 10 minutes because everybody's got 10 minutes, see the other thing is, is to really work on the love muscle. It's a muscle.
And when I say love, there is a really wonderful saying, Love your neighbors. Some people focus on one or the other. But you need to work on both weights every day. One helps the other the other. Even loving yourself every day. You say im going to do active love for myself, it'll be making a Doctors appointment I didn't make,
dealing with a situation I didn't do, forgiving someone. A generous app design, you know, for yourself and for, and then you do something for someone else's worth every day. It doesn't have to be big things. It can be small. It can be a one-off so when you see someone in the street, but this is what we were saying before this will create that habit without thinking like I gotta I gotta work on that. You have to do small things.
Lisa discusses the meaning of health and wellness in the time of covid
"I think people right now still feel pretty disconnected with what health and wellness truly is. You know, I'll see people that their interpretation is dieting to be really super doing that or their interpretation is meditation and they are super doing that and that's great.
But what i'll say is to me, the analogy I would give is like if You went to your doctor and he said, Doctor, you know, I decided to work on my pancreas and I'm going to I'm going to work my pancreas like nobody's business
. I'm going to take care of it. I don't have time for my heart or my lungs. Right now. I'll get back to you when I'm ready to do it. Your body is not separate. It doesn't understand that. And nor that thought that I would say you're out of your mind. Right who treats you by what you put in your body.
It's the same thing. So coming out COVID You see a lot of people that are highly stressed.
 people just can't take any no's or things that  go out of way and it's because internally they are stalled out and no one exercise will help with that
IN THIS EPISODE, WE TALK ABOUT:  
How to develop better habits in order to live a healthier lifestyle

Lisa's approach to Fitness and tips for enjoying the path to becoming healthy

How to speak love to your inner self and love who you are

Tips on how to stay centered and get the most out of your day
RESOURCES:
Connect with Lisa on IG: instagram.com/lisaembracefitness/
Connect with Cielo on IG: instagram.com/cielojsolis
Check out Lisa's Website: yescoachlisa.com/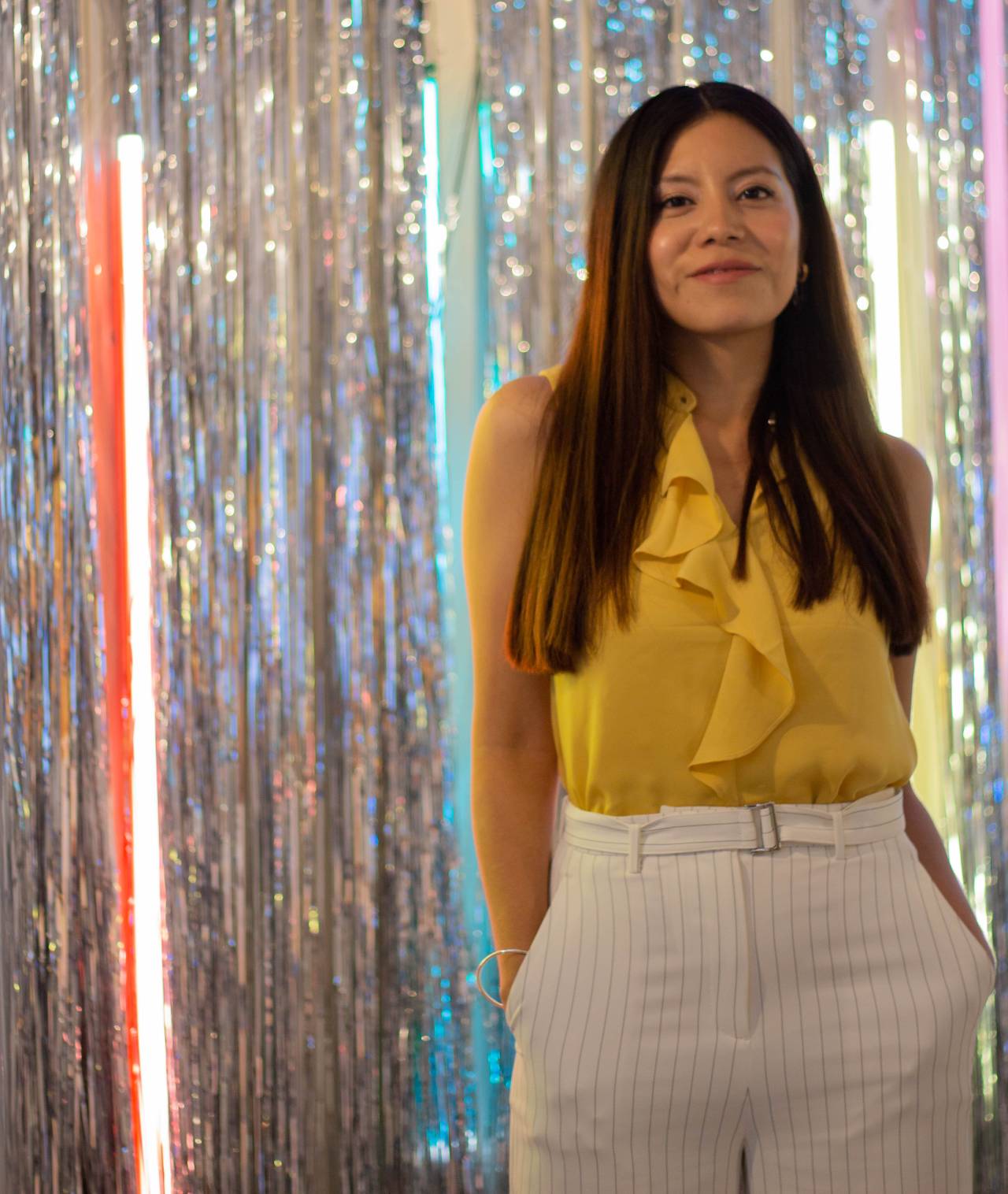 Cielo