How Writing Became My Survival Tool: Meet Award-Winning Author Nikki Grimes
Nikki Grimes is an award-winning, New York Times bestselling author of over 75 children's and young adult books. She is the recipient of the 2006 National Council of Teachers of English Award for Excellence in Poetry for Children.
Grimes is also the recipient of the Assembly on Literature for Adolescents (ALAN) Award, the 2017 Children's Literature Legacy Award, the 2016 Virginia Hamilton Literary Award, and the 2006 NCTE Award for Excellence in Poetry for Children.
Grimes began writing poetry when she was 6 years old, and her love for literature has propelled her to continue writing stories based on locations all over the world.
Grimes faced many struggles during her childhood and used reading and writing as coping mechanisms to help her move through those challenges. She didn't feel like she had anyone she could trust or talk to, so instead, she turned to writing.
"Reading and writing were my survival tools." 
Raised in a small town, Grimes had never met an artist or a writer when she was growing up. She learned of the importance of surrounding herself with people who believed in her and who had their own dreams that they were working toward.
This is shown in Grimes' book Southwest Sunrise, which depicts a boy who moves from New York City to a city in the southwest. The one thing that gives him more meaning in the desert, which he must now call his home, is a nature book that was gifted to him by his mother. He discovers the beauty in nature that he had never appreciated before.
"At the end of the day, there are only two things that are eternal. That is God and people. And so you have got to make time for them." 
According to Grimes, one of the most challenging problems that she has faced in her career has been trying to get out of the literary ghetto. As a person of color, she has had to overcome negative expectations and stereotypes based on her race.
She has constantly pushed the boundaries to make space for herself in the writing world and fought those stereotypes that have pushed against her.
Grimes' poems tell stories that many people of diverse backgrounds can relate to; they are inspiring and empathetic. She wants to challenge young readers to appreciate poetry by finding a part of it they resonate with.
Grimes believes that books give young readers the ability to enter inside stories, instead of just watching them from a third-person perspective as they do with television shows. It's all about finding the right book for the right person.
"It has the opportunity to bypass your mind and go straight to your heart." 
Grimes reminds us all of the importance of writing ideas down. She always keeps a pen and paper with her wherever she goes to make sure that her ideas don't get away from her.
Grimes has written several stories geared toward the African American community relating to skin color, hair, struggles and growing up. She has even authored even a picture book about Barack Obama.
Her writing seeks to inspire the African American community, and Grimes wants readers to gain hope from reading her books. She wants readers to know that it is possible to use your path to guide you to where you want to go.
"I write from a place of honesty and authenticity so that [readers] understand I know their struggles. I know where they are, I've been through what they have been through and I came out intact and am thriving." 
There are many lessons that Grimes has learned from the challenges she has faced throughout her writing career. It is important to surround yourself with like-minded and positive people. With the right support system, we can set goals and reach them one at a time.
"You can still dare to dream and you can watch your dreams come true."
The Black Lives Matter movement has not only invoked a sense of community, but also rattled the world and inspired many to step up and support one another.
This has motivated Grimes to write poems and post them on her social media pages such as Twitter, @nikkigrimes9.
She has heard loads of positive feedback from readers about her poetry. Though her writing has helped her in many ways, it has also helped her readers emotionally deal with the weight of these movements.
Grimes has multiple books coming out in the next couple of months and is very excited to be able to continue to share her work, including writing on topics such as women in the Harlem Renaissance. Though writing has not been an easy career for Grimes to pursue, she has certainly thrived in the face of adversity.
Credits:
Host & Producer: Cielo
Developer: Samuel Holtzman
Editor & Writer: Sydney Murphy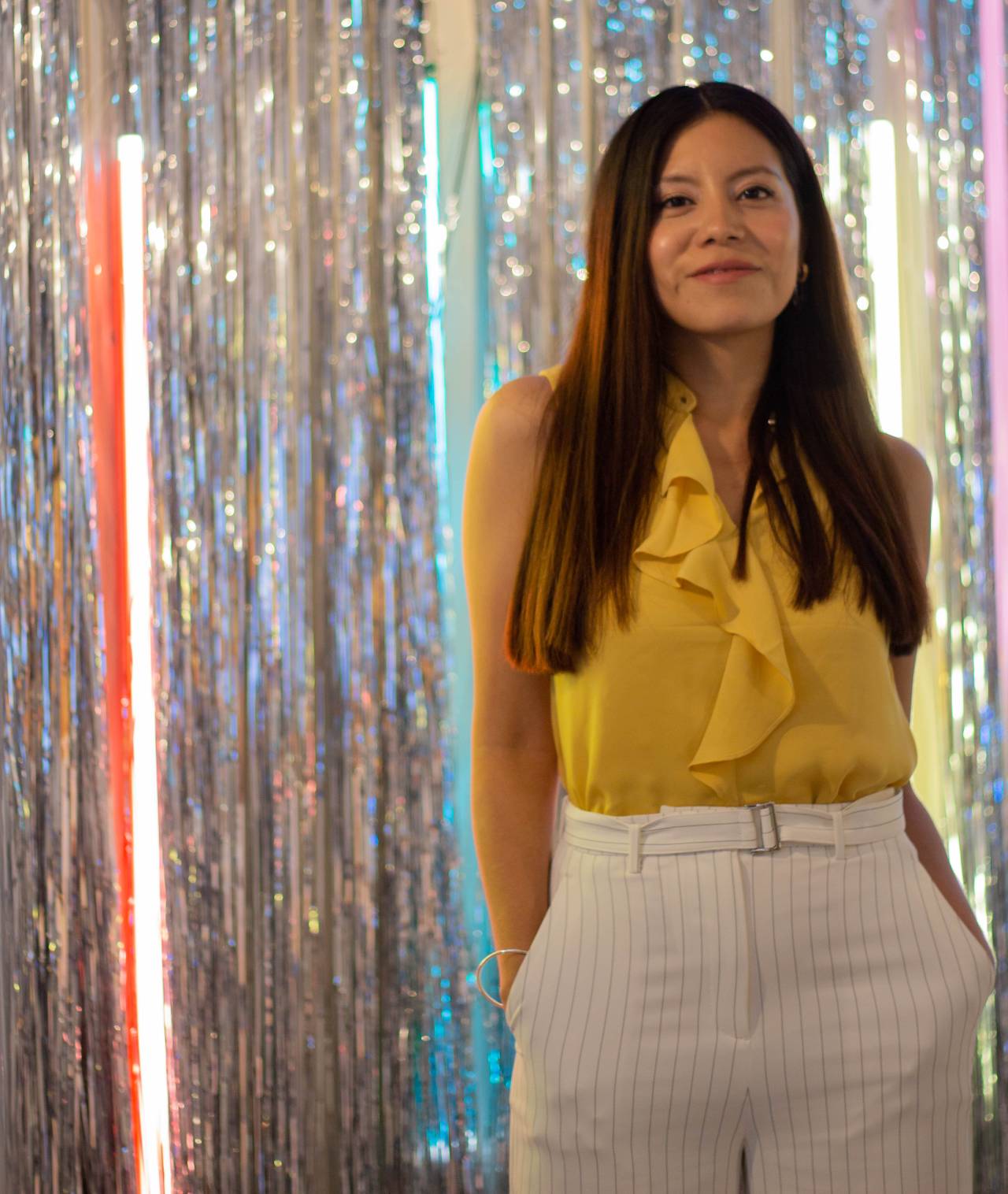 Cielo