Meet The Josh Speaks-The Youtube Sensation Creating a Safe Space for Young People
Rodriguez began making YouTube videos in 2011 and has seen success with his channel, The Josh Speaks, escalate faster than he had ever expected. After posting the first few advice videos, he was contacted by many high school students with requests for advice on specific challenges they were dealing with.
Rodriguez saw this as an opportunity to reflect on the challenges he had experienced during his own years in high school and use those experiences to help others. The videos Rodriguez makes connect what he has to say with the images he wants to show together into an interactive experience for young viewers.
"Videos, in my opinion, are one of the best ways to communicate because they incorporate voice with visuals. It results in a totally encompassing experience."
Rodriguez enjoys learning and hearing about other peoples' experiences. He sees himself as someone who normalizes communication and is available to bridge the gap between high school students and experts or a person that can offer ongoing help that viewers may need.
Rodriguez wants to create a safe space for those who need it. He wants to help people through their high school years. It is his goal that one day, they will have learned the skills that they need to work through that adolescent stage and are eventually able to provide advice to others in return.
"Feelings are mentionable and manageable." 
By supporting kids who receive hate from others, Rodriguez helps them understand how to think twice about negative comments. He wants to change the way viewers see hate and help them look at the reason behind the statement written instead of taking it to heart. They can then begin to understand that the haters just have no one to talk to about their own struggles and therefore, take it out on others instead.
"Look as social media as a way to share your voice in a way that could be helpful to others." 
Rodriguez began to practice and learn more about mindfulness. He also took part in NaNoWriMo, a National Novel Writing initiative, that encourages people to get into the habit of writing every day. He has formed routines to set his own goals and standards that he uses to set his own level of production. Especially during these times of COVID-19 and social distancing.
His book, "Embracing the Awkward" is directed toward teens to succeed in school, life, and relationships. Defining your path and purpose. He focused on trying to figure out how he could offer value to people in this world and help people discover their own purpose by understanding what matters to them most.
Rodriguez's mission is to "help others develop confidence, compassion, and a true understanding of the world so they can be their best self." 
One eye-opening moment that Rodriguez has had when creating videos was that the general tips that people tend to give on certain challenges are not applicable in other cultures. After reflecting on other cultures, he began to expand his videos to apply to multiple walks of life.
In light of the differences across cultures, Rodriguez is currently building a community on the forum platform, Discord. This is not only enabling him to speak to viewers directly, but also open up the conversation to others who can include different perspectives on the advice being given.
"Everyone does have a story to share and everyone has experience that they can share with others, so it is not only about elevating my voice, but also about allowing others to jump into the conversation and share." 
A challenge to making an inclusive environment online about some of the topics of advice that Rodriguez creates is the polarization in today's community on social movements and political topics.
He has learned many lessons from making hundreds of videos and has fine-tuned his filming process and creating style. Rodriguez advises other video creators to keep the audience in mind because the content needs to connect with the viewer in order to be powerful.
"Put something out there for the simple sake of discovering what your voice is. You are one of a kind and acknowledging that can help us understand the value that we bring by just being ourselves."
Rodriguez remembers a phrase from Mister Rogers' Neighborhood.
"You are special just the way you are."
Credits:
Host & Producer: Cielo
Developer: Samuel Holtzman
Editor & Writer: Sydney Murphy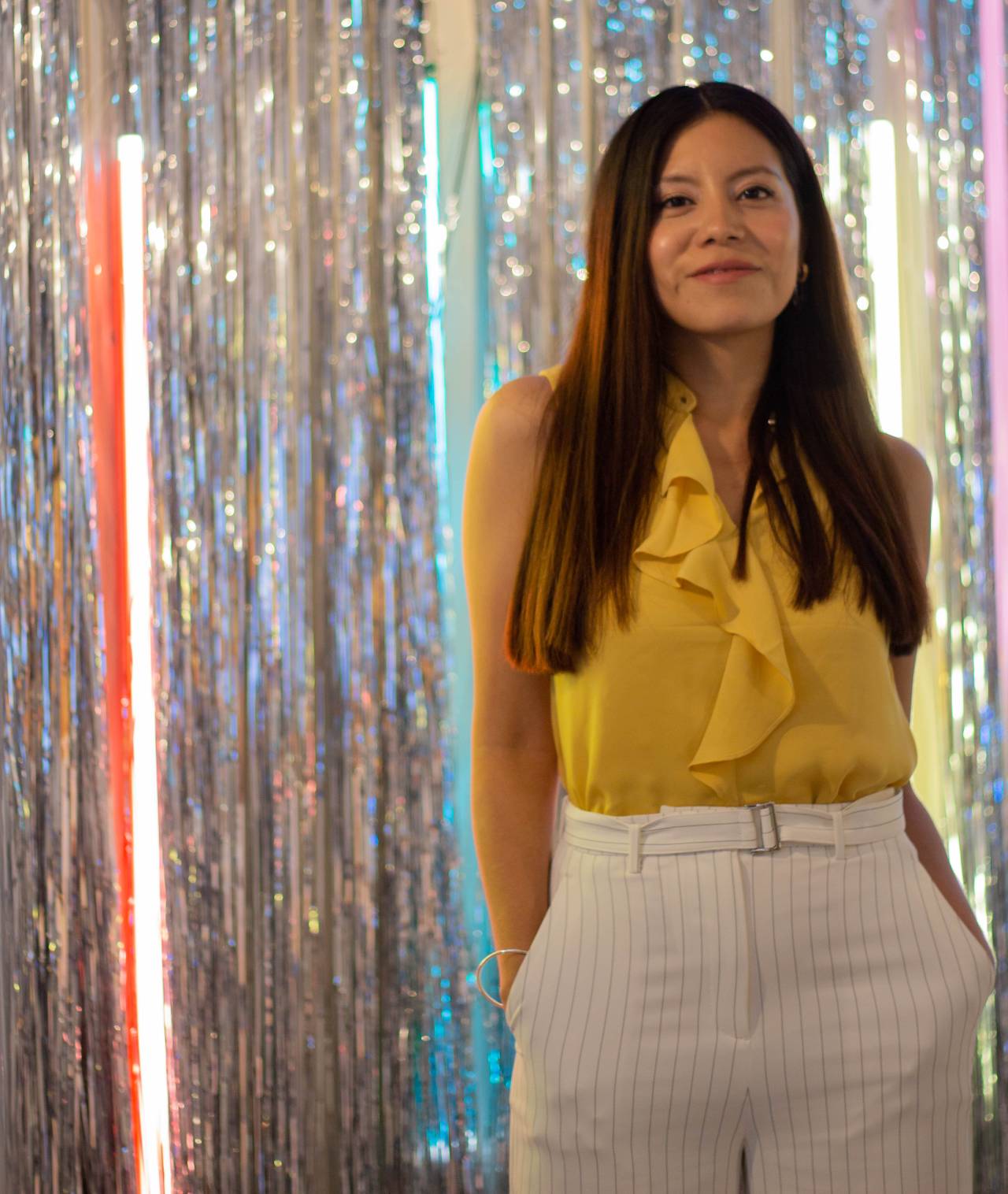 Cielo