Meet Precious Williams: The #KillerPitchMaster Empowering Women to Win at The Game of Life
Precious Williams is a 13-time National Elevator Pitch Champion and the 2013 winner of the Black Enterprise Elevator Pitch Competition. She has been featured in The Wall Street Journal, CNN, and NBC. Williams also appeared in an episode of ABC's Shark Tank, during which she impressed the judges and many entrepreneurs in the field.
The #KillerPitchMaster currently helps clients solve their pitching, presentation, and communication problems through Perfect Pitches by Precious, the company she founded. She also trains the sales teams at Fortune 100 companies.
Williams is a naturally gifted speaker. Her passion for public speaking began to blossom at a very young age. She became known for speaking about educational issues at many public events in high school.
Williams inspires others through her impactful achievements in entrepreneurship. She recently released the #1 Best Seller book Bad Bitches and Power Pitches, which is a step-by-step guide showing entrepreneurs how to utilize their bad-bitch mentality to win at the game of life.
Triumph over Adversity
Despite all her incredible accomplishments, what people admire most of Williams is her tenacity to triumph over adversity. Life was far from easy for her. She grew up in the inner city of St. Louis, Missouri, where she struggled with her relationship with her physically and mentally abusive parents. In her teenage years, Williams was raised by her grandparents, and she felt empowered by her supportive and loving grandmother.
Daily positive affirmations were introduced to Williams by her grandmother when she was young. Williams describes this activity as one that built her self-confidence and pushed her to stand out as a powerful individual.
Each day, she would remind herself of a few positive attributes of hers. She grew to love herself inside and out. She then began to spread that love to others through her entrepreneurship and community-impacting business ventures.
In 2010, Williams met an inspirational man who loved her and cared for her, no matter what body size she had. He taught her that society has created unrealistic and self-deprecating guidelines for the ideal body and image of women.
She began to understand how insignificant these guidelines were and knew something needed to be done to promote self-confidence in all women. She created her first company, Curvy Girlz Lingerie, in order to empower women in their bodies.
"I'm tired of women feeling like they have to look, sound, and act like everybody else to be successful," Williams said. "You can do it on your own."
Though Williams had initially dreamed of becoming a talk show host, she pitched her first company idea, Curvy Girlz Lingerie, after winning multiple pitch competitions. She was then featured on Shark Tank, during which she was called a "master saleswoman." After Williams launched her company, she began to survive and thrive although she had no previous training in the business world.
"Don't let fear get in your way," Williams said.
Williams became stronger through her challenge of living with poor mental health. Her life was saved by her cousin after she had given up. Williams learned that it was not only her cousin that showed her that she had a reason to be in this world; it was also her passion for empowering others that gave her a mission and purpose.
She jumped back into accomplishing her goals of empowering others. She had a strong support network that showed her that she had the power to be her true self, and was, therefore, able to show other women that they could be themselves as well.
"This is what feels comfortable for me," Williams said. "Not being what people want me to be, but being who I am."
Today, Williams is in a great place, mentally, physically, and spiritually. She is taking on the challenge of giving women powerful tools with which they can discover their passions and write business pitches that genuinely reflect those passions.
"Fortune favors the bold," Williams said. 
This is the advice that she offers to college-age students as they begin to develop their own goals and dreams. It takes a bold person to persevere through an impossible-seeming venture. The key is to keep pivoting your goals until you find the perfect outcome. Follow your heart. Don't let others tell you to do anything other than what you want to do. Dream big.
Credits:
Host & Producer: Cielo
Developer: Samuel Holtzman
Editor & Writer: Sydney Murphy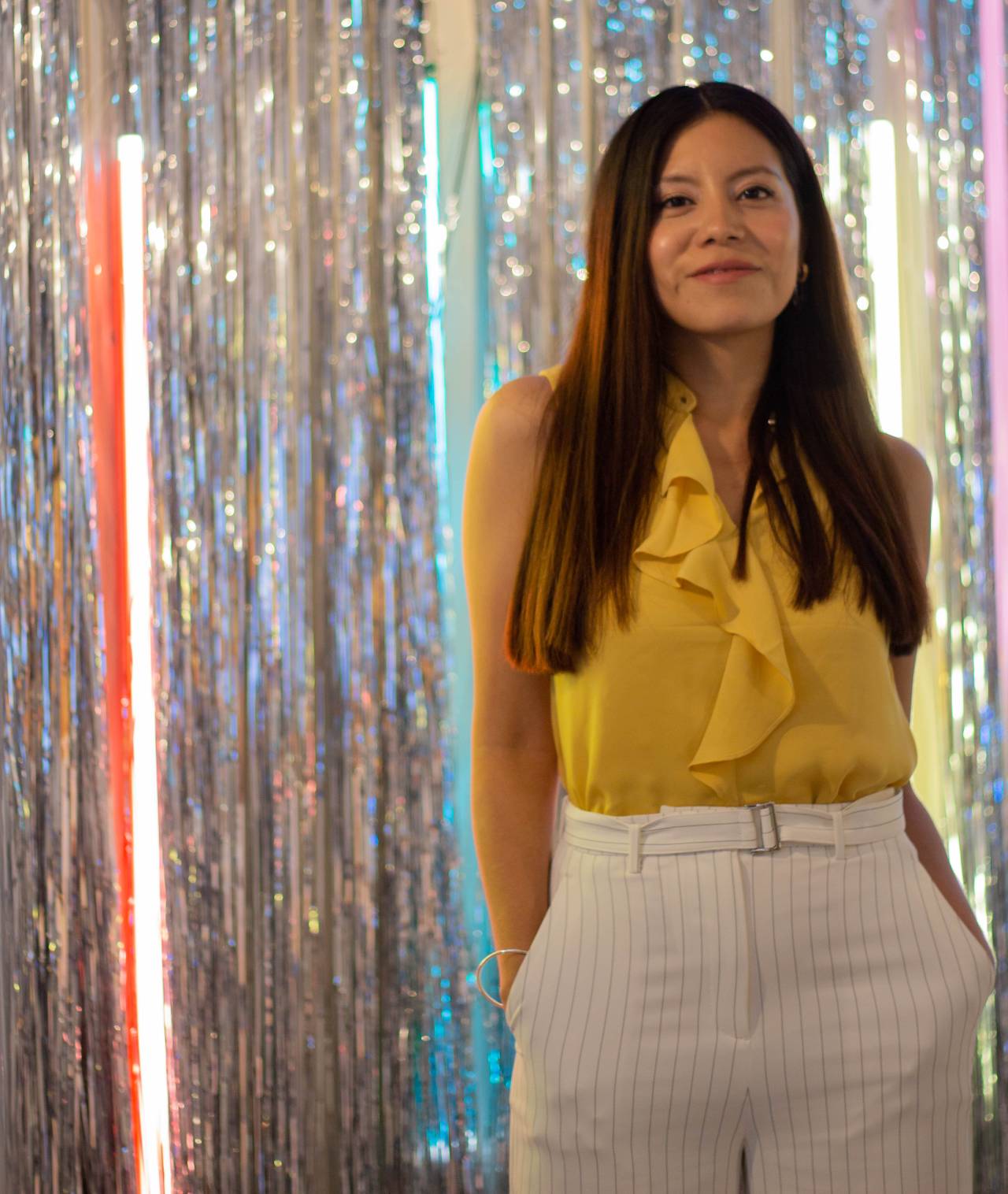 Cielo