How Latin Grammy Award-Winning Artist Tony Succar Brought Unity Through his Music
Tony Succar is a Latin GRAMMY Award-winning producer, multi-instrumentalist, composer/arranger, and musician based out of Miami, Florida. He was born in Lima, Peru, and moved to the United States when he was just 2-years-old. Succar has been nominated for a Latin Grammy Award in four separate categories, winning Best Salsa Album and Producer of the Year in 2019. He spends the majority of his time recording and performing music. He loves what he does and maintains a balance between his personal life and work in entertainment.
Music began as a hobby for Succar following in the footsteps of his parents. Succar's father Antonio F. Succar is a pianist and his mother Mimy Succar Tayrako Sakaguchi is a singer. They have both continued to be Succar's strongest supporters throughout his music career.
The first musical instrument Succar learned how to play was the Peruvian Cajon and then as a teenager, moved on to playing the drums with his parents' band. Aside from playing instruments, Succar also played on several soccer teams and won the 2004 state championships with his high school team. Though he loved playing soccer, Succar had already discovered his true passion for music and began his journey into the music industry.
"Follow your dreams, never give up, and have the discipline to truly dedicate yourself to what you are passionate about." 
In pursuit of higher education, Succar was accepted to the Florida International University's School of Music and he joined the Latin Jazz ensemble. After gaining a Bachelor of Arts in Jazz Performance in 2008, he gained a master's degree in 2010. Succar built a network of musicians throughout his university years that he continued to maintain into his professional career. Shortly after, his music career took off when he released a music album in 2015.
Unity: The Latin Tribute to Michael Jackson is a musical tribute to Micheal Jackson. It includes 14 Jackson songs that are rewritten to include Latin influences and features more than 100 Latin superstar musicians. Succar raised the funds for the project by fundraising and putting unwavering work into outreach projects. The entire project took about five years to complete and Succar spoke about the importance of looking at every aspect of the product when creating something that will continue to be incorporated into the lives of others.
"It's not only the music, but it's also the presentation of it, the brand, the story, and how you make the content, how you reach the public." 
Succar is motivated by the satisfaction of seeing something go through the long hard process of being born. He is energized by the thought of creating something that can give joy to others. He spoke about the importance of staying disciplined in decision making and delegation. Succar always makes sure he is hands-on with his projects to keep everything flowing the way he has imagined it.
"Never give up. You don't need to be born into a family of extremely successful people in order to make it." 
Losing everything he had worked for at the beginning of his project gave Succar the courage to work even harder in order to complete the Unity: The Latin Tribute to Michael Jackson album. Succar is now working on his documentary based on his powerful story of overcoming challenges in order to get to the place in his music career he is today. He is now taking this year to plan for the future. Succar has learned a lot about himself and acknowledges that every obstacle that he has overcome has given him the motive to continue to dedicate himself to what he believes in.
"Never leave anything for tomorrow what you can do today."
Credits:
Host & Producer: Cielo
Developer: Samuel Holtzman
Editor & Writer: Sydney Murphy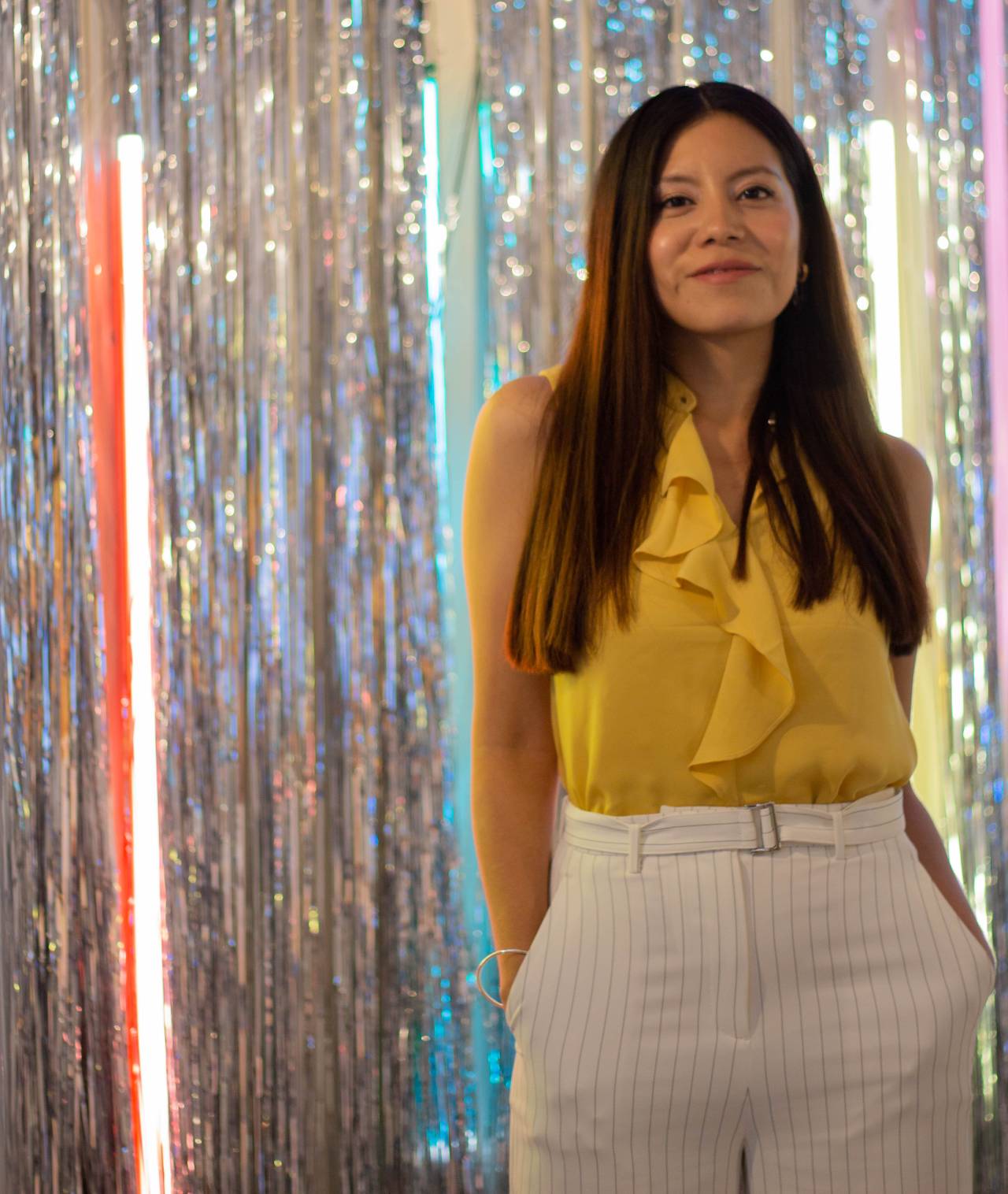 Cielo